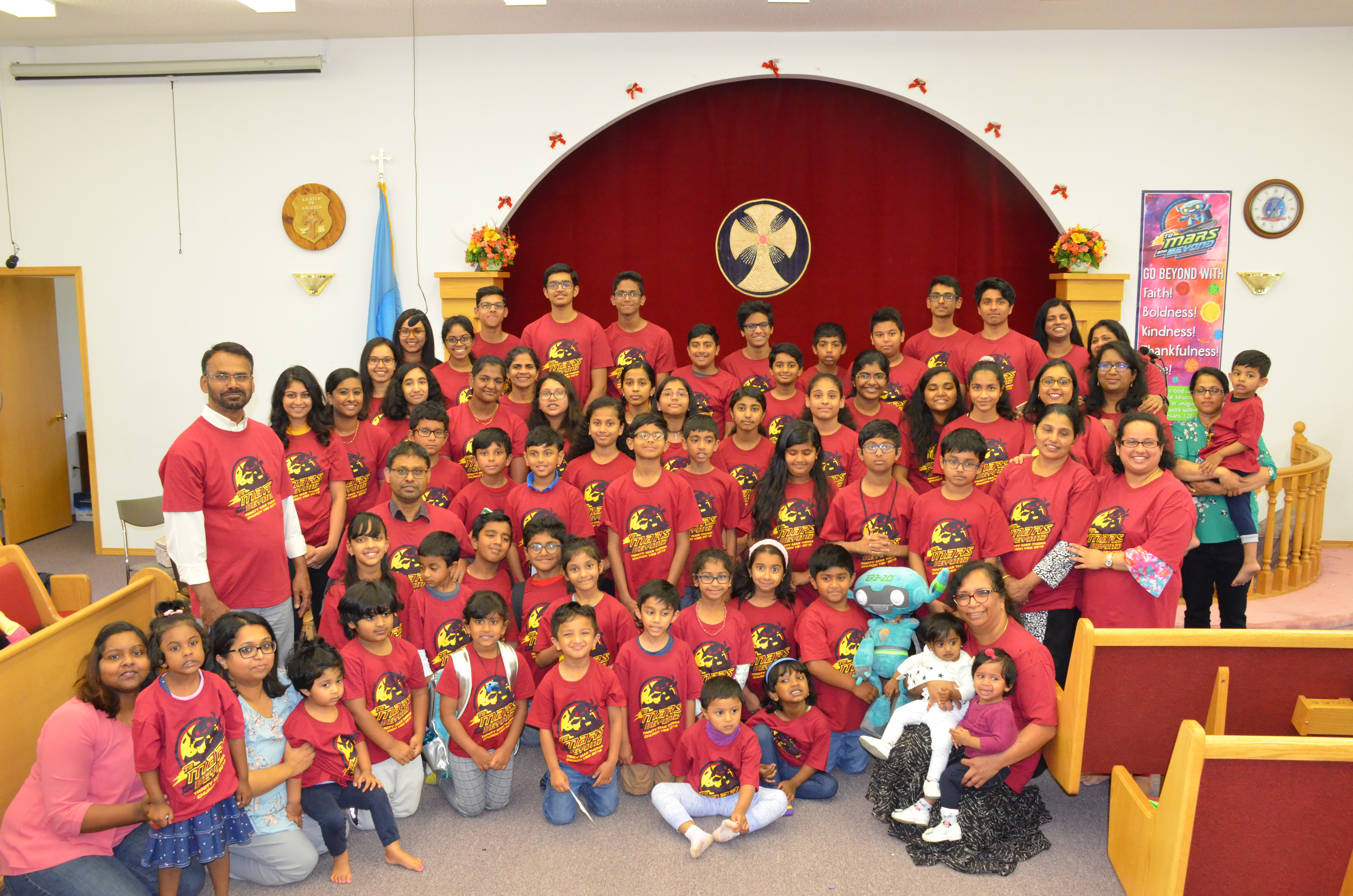 About Us
We have an active Sunday school with close to 60 children attending from play school to teachers training session. Our Sunday School is also blessed with a dedicated group of teachers. We meet every Sunday immediately after the worship service at around 11:30 AM with an opening session. During this time they learn new songs and pray. We also provide students opportunities to show case their talents during this session. After the general assembly, children are dispersed to respective class for the lessons.
Sunday school children are encouraged to participate in our regular Sunday service by Offertory collection and other programs. Every year we celebrate Mother's Day , Father's Day , World Sunday School Day. We have Vacation Bible School during summer where we invite other members from the community. It is a fun filled week for all the children attending. The primary focus of our Sunday school is to get the children know our Lord and Savior Jesus Christ.
Our Mission
Come to Jesus, Bring every child to Jesus.
Our Vision
Help children learn the word of God.
Help them to have a personal relationship with Christ our Saviour.
Help children understand the history and meaning of our worship service.
Get the children involved in church and mission activities from young age.