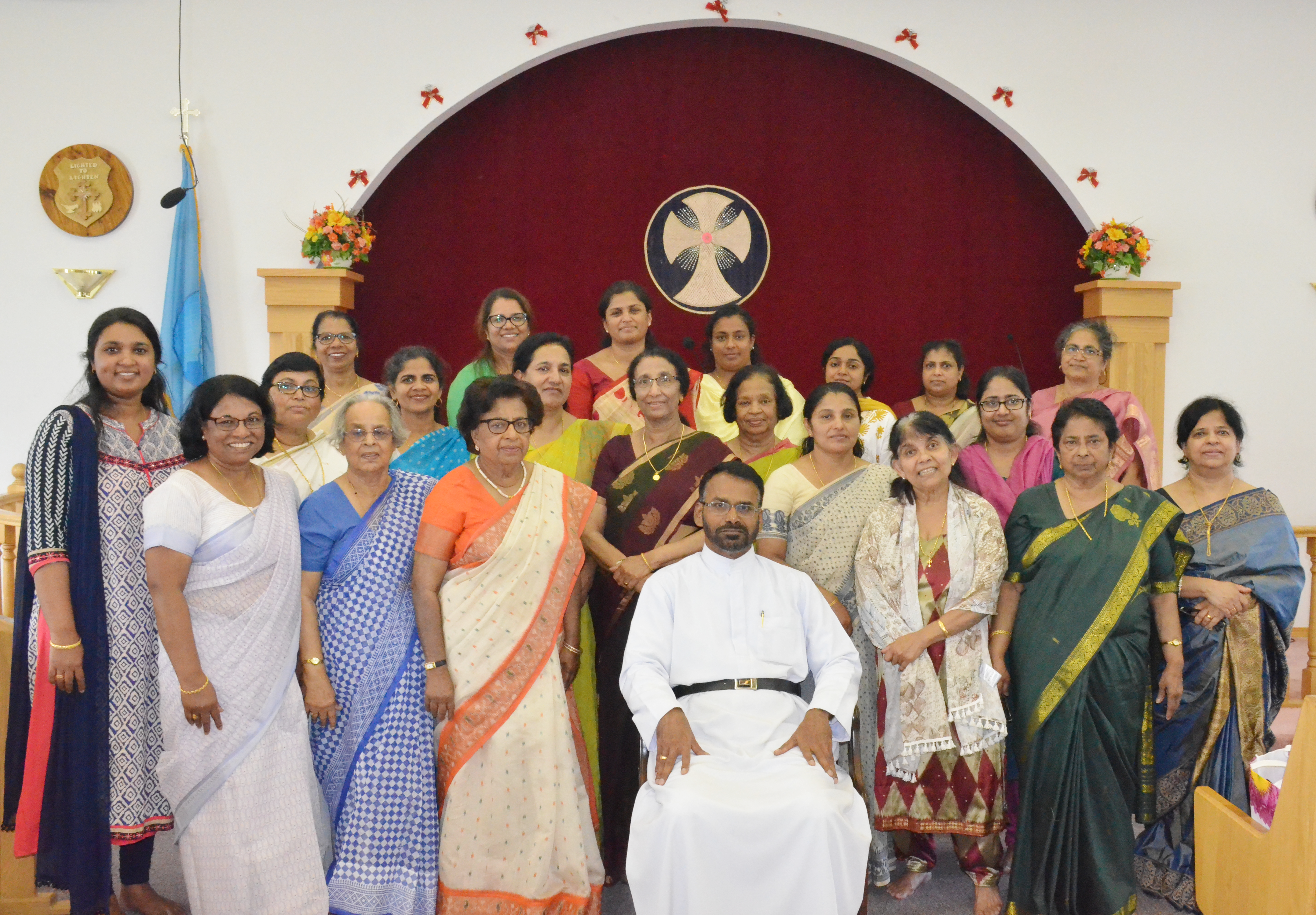 About Us
'Charm is deceptive and beauty is fleeting, but a woman who fears God is to be praised'. (Proverbs 30:31). Sevika Sanghom is the women's ministry of the Mar Thoma church. It was started in 1919 and 2019 is the centenary year. Sevika Sanghom members of Trinity Mar Thoma Church, Edmonton thank the Almighty Lord for the grace received during the past years since its inception in 1992. We had the privilege of being a part of the formation, establishment and tremendous growth of our church in Edmonton.
The most important way women enrich church life is through constant prayer, eager devotion, volunteerism, and the intense and meaningful study of the Word of God. These cherished practices have been passed on to us from our parents and grandparents. We strive to ensure that future generations in our church continue to keep up the traditions. The regular meetings of Sevika Sanghom are conducted on the 2nd and 4th Sundays, after church service.
Our Activities
Women in our church play a significant role in Sevika Sanghom as well as Edavaka Mission. They participate in fasting prayer and area prayer meetings. Sevika Sanghom actively supports local charities and also provides financial support to the less fortunate in India (mainly in education, medical, and housing needs). Women in the church regularly help organize fund raising programmes. Sevika Sanghom Day is observed in September and women actively participate and assist in the church service.
Our Vision
Contribute to the spiritual growth of the church community.
Enable young women to take an active role in Sevika Sanghom activities.
Empower families through prayer and action.