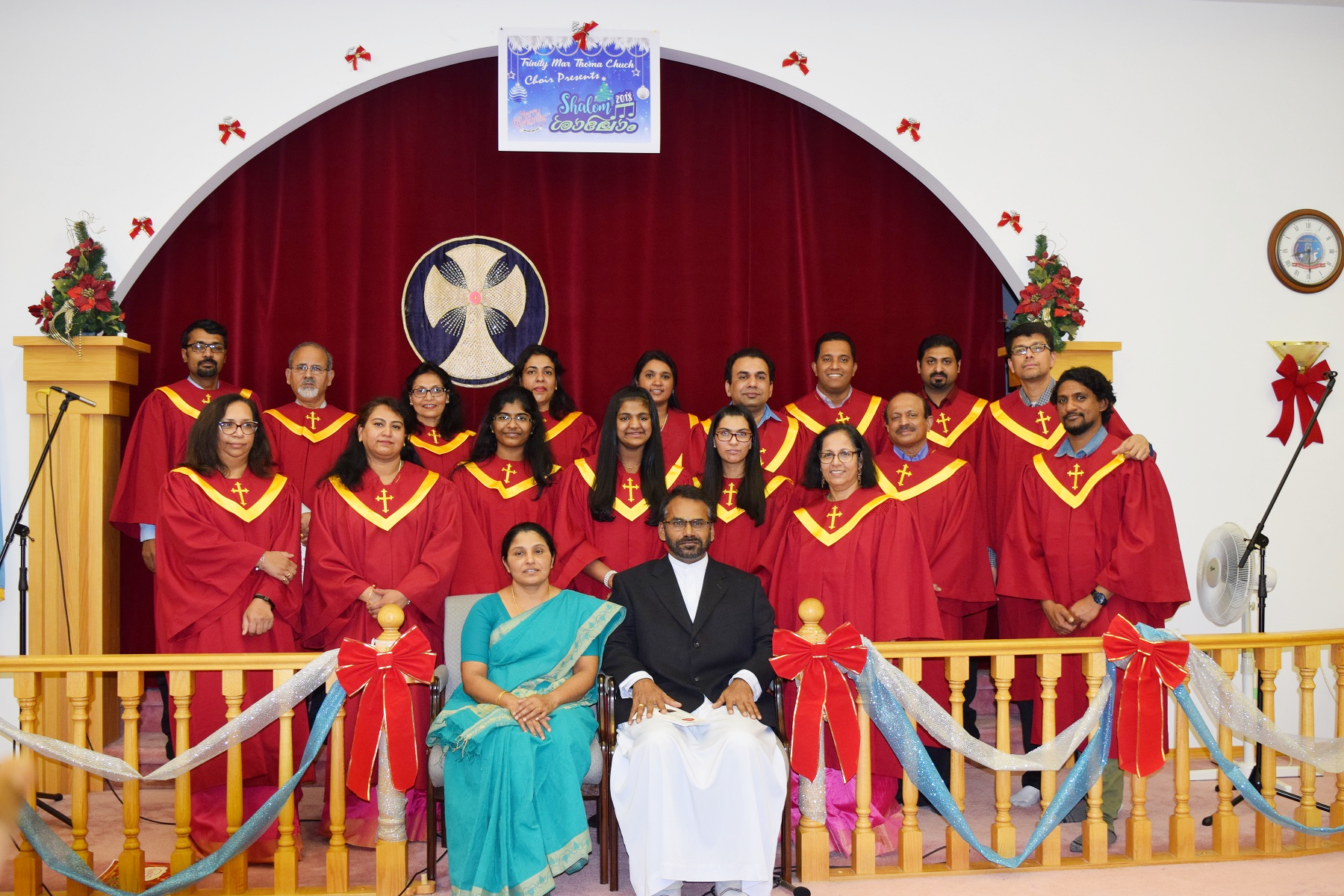 About Us
Church choir plays an integral part in enriching the worship through Gospel music. Our choir is auditioned and have 18 members. Choir minister during both Malayalam and English worship services at least three times a month, on every Sundays and Special Occasions. We praise God through Hymns from Sacred Songs and Solos, Kristheeya Keerthanangal and Contemporary Convention songs.
Our Mission
Praise God through Music.
Sharing the Gospel through music.
Ministering Church service.
Lead congregation during Holy communion & Regular services.
Our Activities
Leading worship on Sundays.
Practice session on Saturdays from 4:00 pm.
Leading and participating in Christmas Carol Service.
Music performance during Special Occasions.